Mental health from a child's perspective
'

Its like when it rains and you want to go outside'

or '

Like a loud noise in my head'
Our Christmas event showcased the talent of the children's group as they performed a short, theatrical piece that they had composed themselves, about how they express emotions such as fear, anger etc.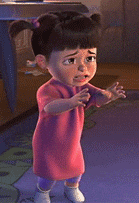 Children view the world quite differently to how adults do and they may find it difficult to articulate how they are feeling. According to the Mayo Clinic they may have a limited vocabulary to do so. Its worth considering if you have or work with children, that they often don't recognise mental health conditions such as anxiety or depression and symptoms may be overlooked.
The child who complains they have a funny feeling in their tummy or feel sick, may be actually anxious or worried. A child who is depressed may undergo changes in mood, appearance or behaviour.
Mental health conditions in children are common and often undiagnosed. Early intervention is important as childhood mental health conditions can according to academic research at the University of Leeds, lead to more severe mental health problems, lack of self-esteem and social isolation, later in life.
The Mayo clinic suggests that it may be helpful to your child, to participate in fun activities, such as
Drama therapy has proven to be very successful as a means of intervention in mental health conditions in children as It gives them the opportunity to explore their emotions by pretending to be someone else . At IPTC, Gerica and the team work hard to provide a nurturing and supportive environment where children can use drama therapy to express themselves and build their confidence and self-worth. The workshops are high quality, fully inclusive, encouraging and affordable. Our children really enjoy the sessions and you can tell this by their astounding performance.
Children's sessions run on Thursdays at Swinnow Community Centre, for more information please check out: https://www.ip-tc.co.uk/faq
#childhoodmentalhealth #dramatherapy #childrenanddrama #dramalessons #dramawestleeds #childrensdramawestleeds #invisiblepaintheatrecompany #dramalessonsforchildren #depressioninchildren #lowselfesteeminchildren